Get
Unlimited
Digital Projects. 
One Subscription.
Get a design & development team at a fraction of the cost of hiring in-house. Pause or cancel anytime!
Choose a cost-effective solution over traditional in-house teams. Our design and development services deliver premium quality at a substantially lower cost, offering complete flexibility.
How It Works
Subscribe To a Plan
No more lengthy proposals and contracts. Once you're subscribed, you will receive onboarding instructions immediately and get your very own portal as our client. This is where the magic happens.
Start Requesting Right Away
Put all your requirements in your dedicated portal and we'll tackle them one by one. Explain and upload everything in one place.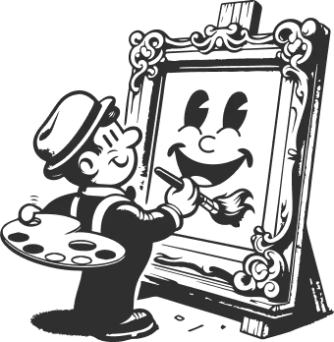 Receive & Revise
Receive your initial requests within 48 hours* and get unlimited revisions. Give clear feedback and we won't stop until you're 100% satisfied.


*Depending on project type
Pause or Cancel Anytime
Got everything you need? Pause your plan anytime and bank unused days for later. No need to pay again!
Finished 30 days and don't want to renew? No questions asked! You can cancel anytime.
The Advantage
Rapid
Turnaround
Get your requests within 24 to 48 hours—depending on complexity.
No Proposals.
No Paperwork.
We don't do proposals and long contracts. We just go straight to work!
Handpicked
Top Talent
Our team is comprised of diverse talents backed by years of experience.
Unlimited
Revisions
We understand that some projects take longer. You get unlimited revisions as long as you're subscribed.
Fixed Monthly
Pricing
We say our prices upfront. Everything is inclusive of tax. No hidden fees.
Everything in
One Place
No messy emails and WhatsApp threads. Everything happens 
in your own portal.
Paperwork - Visas - Health Insurance - Sick Leave - Paperwork - Visas - Health Insurance - Sick Leave
No more worrying about
What is included?
Access our full spectrum of services throughout the whole duration of your chosen subscription plan:
UX Design &
Development
Product Design (App design)

Web Interaction & Animation
Search Engine
Optimization (SEO)
Link Building (Backlinks)

SEO & Accessibility Audits
What's NOT included?
Keeping our services affordable means being selective. We concentrate on what we do best by not offering overly time-consuming tasks:
Video Editing & Motion Design

Photo shoots and video shoots

2D & 3D Animation (Think 'Peppa Pig' & 'Toy Story')

Visual Effects & Compositing (Think 'Avengers')

Visual Merchandising (Retail Store Design)

3D Modeling & Industrial Design

Make a presentation without any provided content

Storyboarding and scriptwriting

Extensive illustration projects (like books and murals)
Choose Your Plan
*
Either 3 active tasks in the same category or 1 for each category
Enterprise Solution
While our subscription plans offer affordable digital solutions, we recognize the demand for even more personalized services. Book a call with us and we'll explore your specific needs and discuss how a customized service can align perfectly with your business goals. Perfect for large-scale projects.
Refer Clients and
 Earn 10%
Join our affiliate program and earn 10% commission every month for each of your referral that signs-up!
Frequently Asked Questions
Why should I choose your agency over hiring a full-time employee?

Our business model is more cost-effective, as you gain access to a broad range of professional skills without the overheads of salaries and benefits.

Our team's diverse expertise surpasses what a single employee can provide, ensuring creativity and specialized knowledge for your projects. Additionally, our flexible, scalable services adapt to your changing needs, making budgeting predictable and straightforward. This approach not only saves on overhead costs but also allows you to focus on your core business, with the assurance of continuous support and efficient project turnaround.

Why do you price this way?

Our pricing model is designed to be sustainable and straightforward. Here's why we chose it:

Sustainability: This model is more sustainable for long-term operations.
Simplicity: It eliminates the need for extensive proposals, pitches, and paperwork, including multiple invoices and complex pricing.
Transparency: By stating our prices upfront, we cut down on time-consuming negotiations. You can clearly see our prices and decide if they work for you.
Efficiency: Charging upfront means we don't have to spend time chasing payments. It also helps keep difficult clients away.
Stability: This approach provides us with predictable revenue, essential for sustaining our team's salaries.
Growth: With consistent and predictable cash flow, we can smoothly expand our team by hiring more designers and developers as our agency grows.

 

In summary, this pricing strategy is beneficial for both us and our clients, making the entire process more efficient and transparent.

What do you mean by "Unlimited"? What's the catch here?

Unlimited does not mean you can ask for 10 tasks today and get them all done by tomorrow!

When you receive access to your client portal, you can add as many requests as you like. Our team will work on these requests ONE AT A TIME, based on the order you decide is most important. This way, we make sure the work quality stays high and our prices are not abused.

We complete new work every 24 to 48 hours. This means we move through your requests quickly. If you keep your list updated and give us fast and specific feedback, we can get a lot done together every month!

What do you mean by "See progress every 24 hours"?

Because not all projects are created equal! For example, a social media post can be done within a day whereas a website can take up to 3 days. In order for you to feel like your project is actively moving, we give you an update every 24 hours to be more transparent.

For complex requests such as catalogues and magazines, we'll break the work out into milestones and deliver accordingly in order to keep things flowing.

What does '1 active task at a time' mean for the cheaper packages?

Our '1 active task at a time' policy ensures our pricing model is not abused and each task is given full attention and resources, leading to high-quality work. Let's take "Graphic Design Services Only" package as an example:

1 task card that says "10 static social media posts" can be delivered within 24 hours
1 task card that says "Logo Design" can be completed in 2 or 3 days
1 task card that says "Multi-page magazine design" might take up to 12 days, but with progress updates every 24 hours.

 

Note that these timelines are just examples and will always depend on the complexities of your project.

It's worth noting that while it might be possible to find individual freelancers for lower rates, the quality might not be the same. The ongoing relationship you build with us at OrbiDigital adds significant value. As we become more familiar with your brand and what you like, we can deliver projects that align closely with your vision more efficiently. This understanding saves time and resources in the long run, as we'll already have a clear grasp of what you're looking for in future projects.

What if we don't finish my queue within the month?

Simply renew again and we will continue finishing your queue.

If you don't wish to renew your subscription with us, we'll give you all the files (both completed and in-progress) so you can continue the work with someone else. No questions asked.

Who are the designers and developers?

OrbiDigital is run by Willem Prinsloo and Brandika Sengco, who are based in Dubai. Both have extensive design and development experience in the UAE and have worked with clients such as Majid Al Futtaim, Novomed, Expo 2020, plus various local clients who made us sign an NDA, and more.

We manage a fully remote team from various parts of the world that is vetted and on a monthly salary. All tasks are managed and go through both of us for creative direction and quality checking before handing them over to you.

How does the pause feature work?

If you have a few weeks or days left on your subscription and we've completed all your tasks, you can choose to pause it.

Let's say you asked us to design and develop a website, and we finished it in one week. You can pause your subscription and keep the remaining three weeks for later. Since you've already paid for a full month, there's no extra cost. You can resume your subscription anytime once you need our services again.

What if I don't like the output?

Don't worry if the first draft isn't perfect! You can give us as much feedback as you need until you're completely happy with the result.

I only have a single request. Is this service right for me?

Many clients choose us for continuous work for their business. If you only have a single task, it might be better to choose an agency or freelancer who charges per project. But if you prefer, you can pause your subscription with us and return when you have more projects.

Are there any refunds if I don't like the service?

If we've already begun work and invested considerable time into it, unfortunately, we won't be able to offer a refund.

However, if you joined our service under the assumption that we could handle 20 tasks simultaneously with unrealistic deadlines, which is not in line with our terms, we'll promptly issue you a full refund.

I don't like typing, can I do meetings instead?

To help our team maintain focus, we generally discourage Zoom meetings. However, if you need to explain a feature or give detailed feedback, feel free to send us a Loom video or voice recording.

If it's essential to discuss something in person or over a call, you can talk directly to one of our owners. We'll make sure your message gets to our team

I want to sign up but you need to sign an NDA, can you do that?

Absolutely! We already worked with a lot of similar clients and understand the importance of confidentiality in our work. If you require a Non-Disclosure Agreement (NDA) before starting your project with us, please email it to us at hello@orbidigital.com and we'll sign it right away.